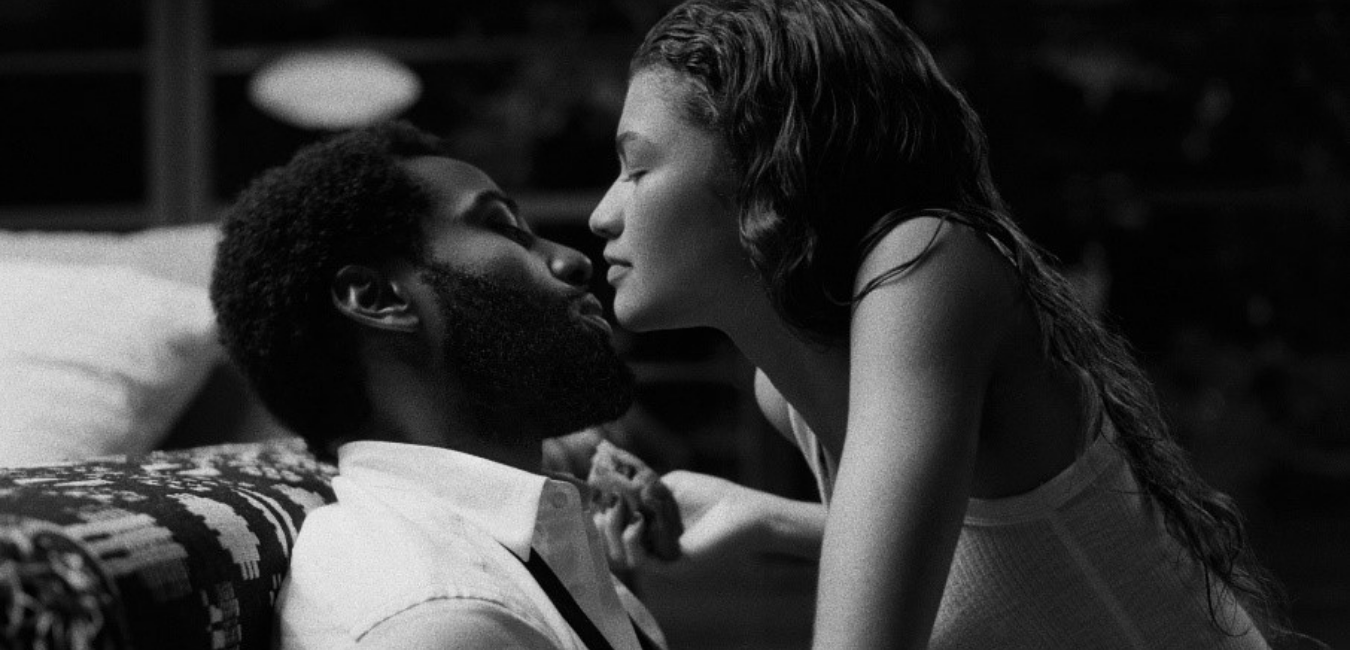 Passionate dialogue steers the lush Malcolm and Marie
Director Sam Levinson and his Euphoria star Zendaya collaborate with John David Washington in Netflix's Malcolm & Marie. Before I began my review, I want to let viewers know that Malcolm & Marie only features two actors and the entire film is in black & white. The film opens with Filmmaker Malcolm (Washington) and his girlfriend Marie (Zendaya) return home following a celebratory movie premiere, and Malcolm awaits what's sure to be an imminent critical and financial success. However, the evening suddenly takes a turn as revelations about their relationships begin to surface, testing the strength of their love.
One of the first things you'll notice about the film is Marcel Rév's lush cinematography. Levinson's decision to shoot the movie in black & white added an extra layer of authenticity as the film takes us into the wee hours of the morning. Watching the film, I was often reminded of my own club days as a DJ. I would often enter the club when the sun was up at 5pm and wouldn't return to my dorm room until 3am. My mind would usually be in different places depending on how the night's set went.
Fresh off his performance in Tenet, John David Washington continues his rise as an actor. Throughout his numerous monologues, Washington is speaking directly to African American filmmakers and their frustrations in terms of media. One reporter refers to Malcolm as the next Spike Lee or John Singleton. While both men are great filmmakers, Malcolm's issue is why can't he be compared to a William Wyler? It's an extraordinary moment for Washington, leading to his character discussing film criticism and Karen's. While Malcolm is having his moment however, he fails to notice that something is wrong with his live-in girlfriend, Marie.
With her work on Euphoria and now Malcolm & Marie, Zendaya has successfully transitioned into adult roles. The facial expressions that Zendaya gives Marie as she takes in Malcolm's dialogue are well beyond the actress's twenty-four years of age. I'm sure that most women will relate to Marie as she navigates her own frustrations with her man while attempting to still be happy for his big moment. I understood Marie's frustrations as I've been guilty of some of the things that Malcolm does in the film. Simple things such as not telling your partner "thank you" or mismanaging your time when a night out is planned that you forget to eat
As we race to the finish line of the film, and more layers are revealed, I felt Marie's behavior towards Malcolm was fully justified. Between John David Washington and Zendaya, the back and forth came off as natural, and I genuinely thought they were in a real relationship. When they have an intimate moment, it's beautiful. When the couple fights, it gets ugly, and both actors fully make you feel their emotions. The age difference of twelve years between the two actors has been met with some criticism. However, in the same way the thirty-nine year age difference between Sean Connery & Catherine Zeta-Jones wasn't an issue in 1999's Entrapment, it isn't in this film as well.
The art of pulling off a film involving two characters in a single location is a massive undertaking for any director. Sam Levinson succeeds for the most part. Truthfully I wouldn't mind a follow up ten years from now, akin to what Richard Linklater did with his Before trilogy. Completed during the COVID pandemic, Malcolm & Marie was written, shot, edited, and sold between April and September of 2020; that alone is commendable. While I do recommend the film, I will say that the movie isn't for all tastes. Nevertheless, fans of dialogue-driven cinema and of our two leads will find enjoyment in the film.
Final Grade: B
Malcolm & Marie is available for streaming on 5 Feb via Netflix at netflix.com/MalcolmandMarie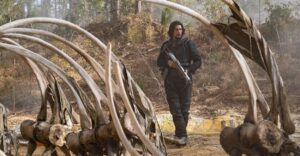 Collaborators Scott Beck and Bryan Woods deliver their latest film in 65 from Sony Pictures Releasing. The duo writes and directs the film, which Adam Driver toplines. After a catastrophic crash on an unknown planet, pilot Mills (Adam Driver) quickly discovers he's stuck on Earth… 65 million years ago.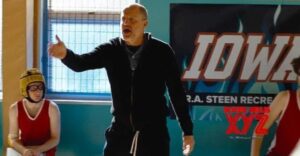 Woody Harrelson returns to the world of basketball for director Bobby Farrelly in Champions from Focus Features. Mark Rizzo pens the film's screenplay, a remake of the 2018 Spanish film of the same name. Marcus (Harrelson) is a washed-up basketball player turned assistant coach passing the time with a D-League in Des Monies.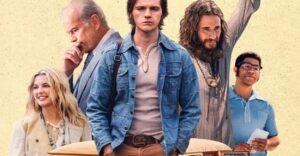 Director Jon Erwin delivers his latest faith-based film in Jesus Revolution from Lionsgate. Brent McCorkle codirects the movie, while the script is a collaboration between Jon Gunn & Erwin. Jesus Revolution is the true story of a divided time when people came together by checking their preconceptions at the door and formed a movement by listening to each other and looking beyond their beliefs.
Reviews And Dunn is a unique blog showcasing all things cinema, music & theater.